I'm proud to say that Cooper was featured on The Dodo recently. I was contacted by one of their editors and was asked to share with them Cooper's story in 100 words. How is that possible?
There's no way I could summarize Cooper's story into 100 words, I thought. It took me several tries but I was able to encapsulate his story into an itty bitty paragraph. I wanted to share so much with the audience but couldn't fit it all into one tiny paragraph. Regardless, the story behind the video shared on The Dodo was actually visualized by the editor. He took the time to look through Cooper's instagram and learn about his life. He read through our website and realized how amazing living with a rabbit is and how much I have learned through the years.
If you haven't seen it yet, here it is!
Cooper was also contacted by a representative from General Mills. They wanted to send him a package for an upcoming campaign to promote how General Mills is saying goodbye to artificial flavors and colors from artificial sources in their cereals. They wanted Cooper to be one of the participants and sent him an awesome goodie bag full of treats for his humans and workout gear for him!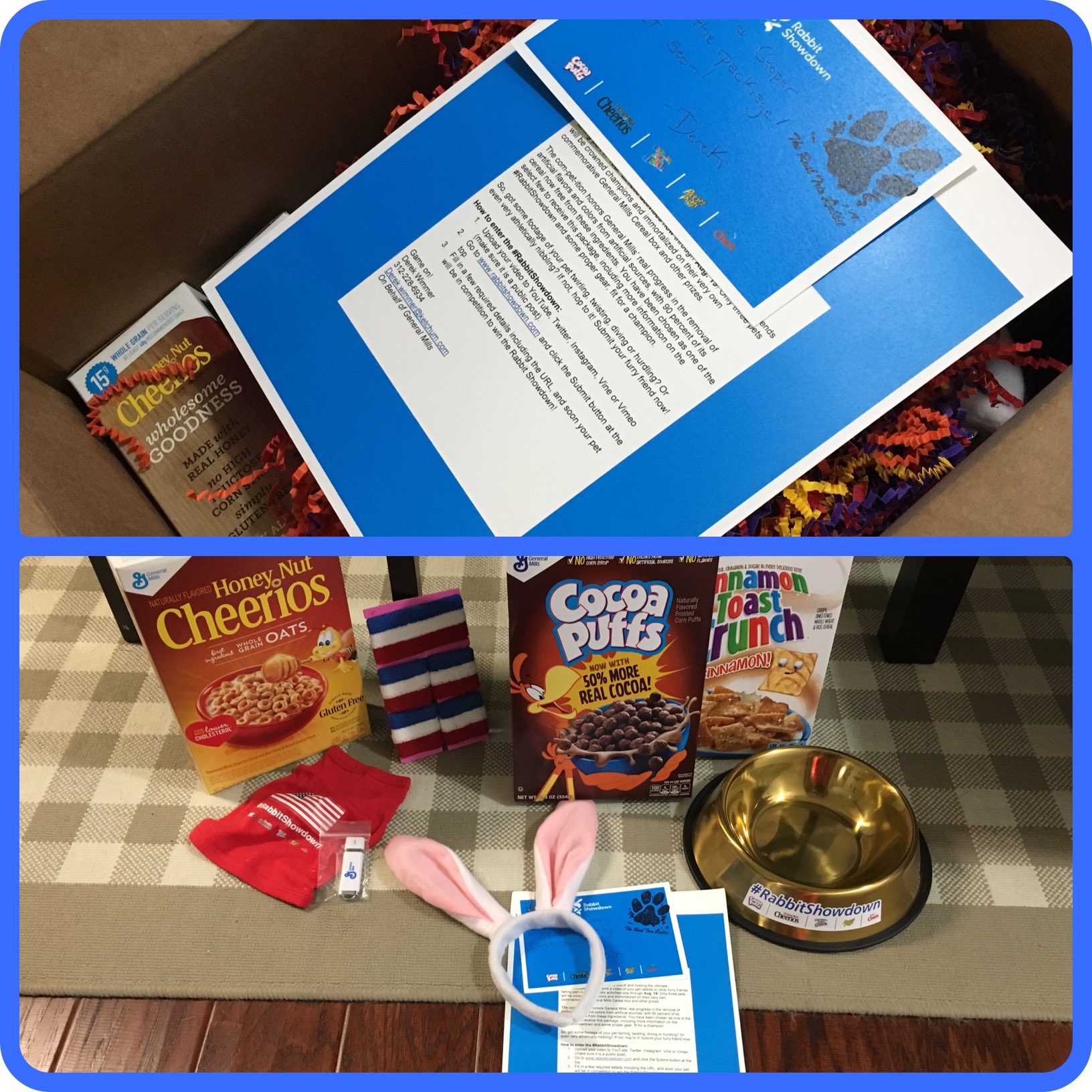 The contest to find the most athletic bun will end August 19th, there will only be three winners which will be crowned champions and immortalized on commemorative cereal boxes among cereal mascot legends, and receive other prizes!
Click here to see Cooper's video entry!