Although the rabbit community is quite large, it's still difficult in many cities to find veterinarians that specialize in exotics. Yes, rabbits are considered an exotic pet. I've been very lucky with Cooper, in both cities I've lived in I have found veterinarians that treat exotics.
As you all know, recently we made some changes in our lives and I needed to find a vet closer to home. I went on Orlandorabbit.org and found a few options, I did some research and felt that Dr. Santiago Diaz best fitted my requirements. He was closer to home, specialized in rabbits, came highly recommended in our community and had competitive prices.
I made an appointment and two weeks later we met Dr. Díaz. I'm overprotective of Cooper and always want to be overly prepared, so I typed up a bio on him. From his eating habits, his medical history to my recent concerns. Very thorough and complete, even included a photo of Cooper. While helpful to Dr. Díaz and his staff, I know they needed to request his medical records from his previous vet.
My overall opinion on Exotic Animal Hospital of Orlando, extremely knowledgeable and educational. Although I believe I'm well educated on proper rabbit care, Dr. Díaz and his staff educated me and thoroughly explained everything to me which helped me understand why this and that may happen to rabbits. Cooper has had a watery eye for the past two years and will be starting, an affordable, treatment with Dr. Díaz to try to correct or alleviate the issue.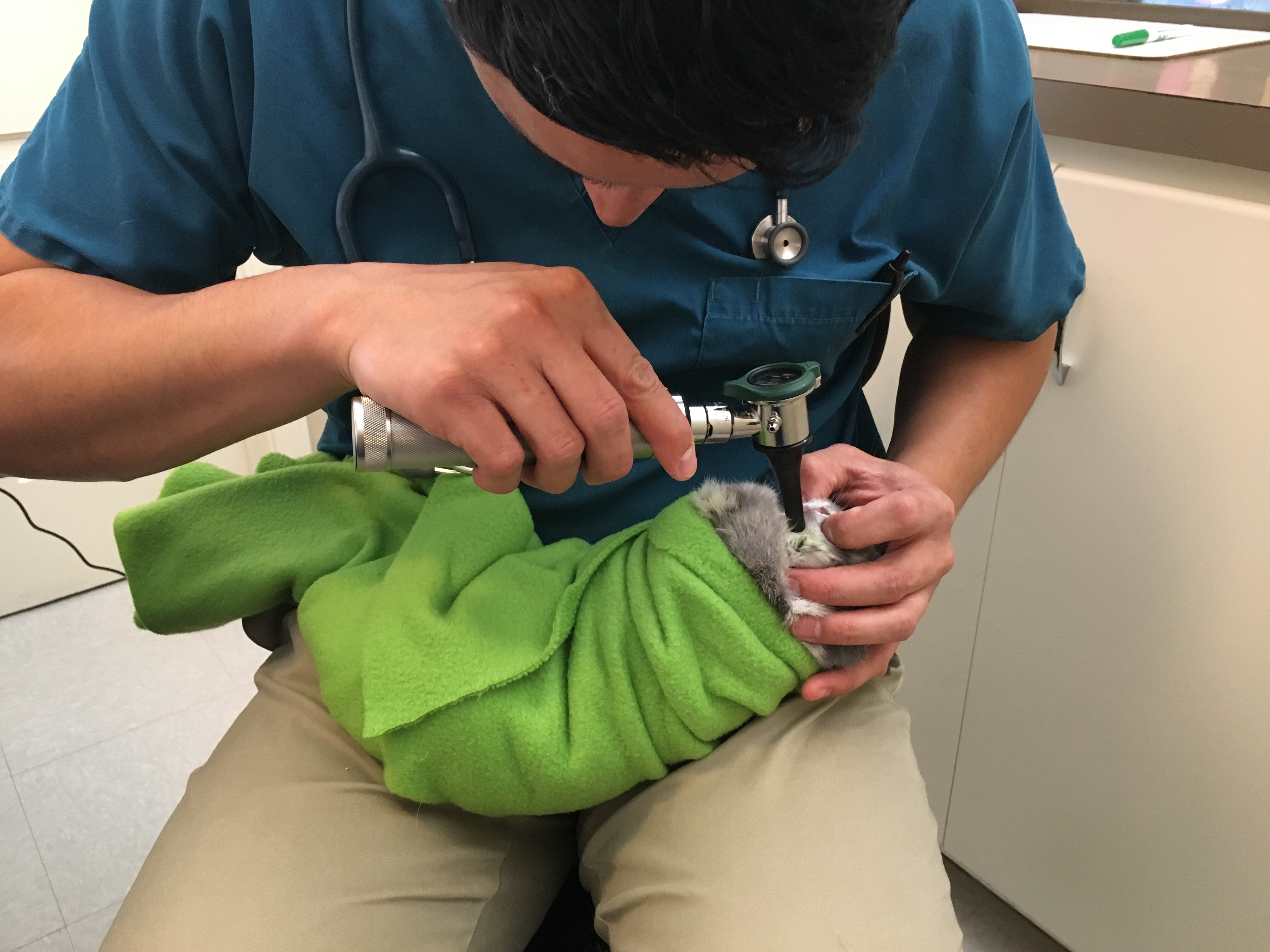 Cooper received a check up and was extremely well behaved for Dr. Díaz. My favorite part was seeing him wrap Cooper up into a cute, fluffy burrito!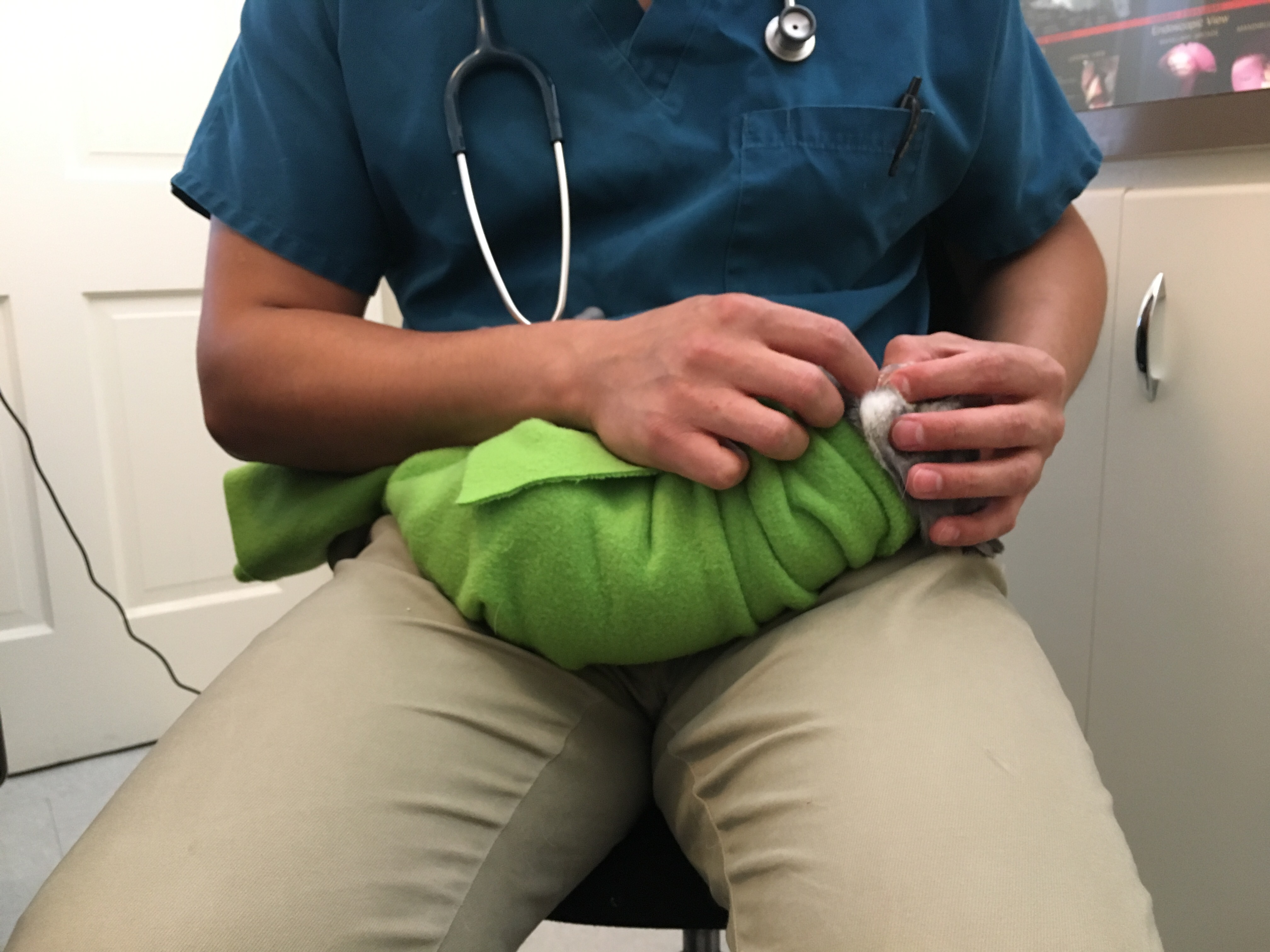 He checked his teeth, examined him completely, got some blood work done and got a mani/pedi.
For the love of Exotics. While waiting for Cooper to get blood work, we met several rabbits out in the waiting room! From large to small, Dr. Díaz sees them all. We also met a chinchilla, flying squirrel, a hedgehog and a cockatoo. They even have a resident Bearded Dragon Khaleesi (The Queen of Dragons) and she's three years old!
Fully stocked on all your rabbit needs and you can even board them while on vacation!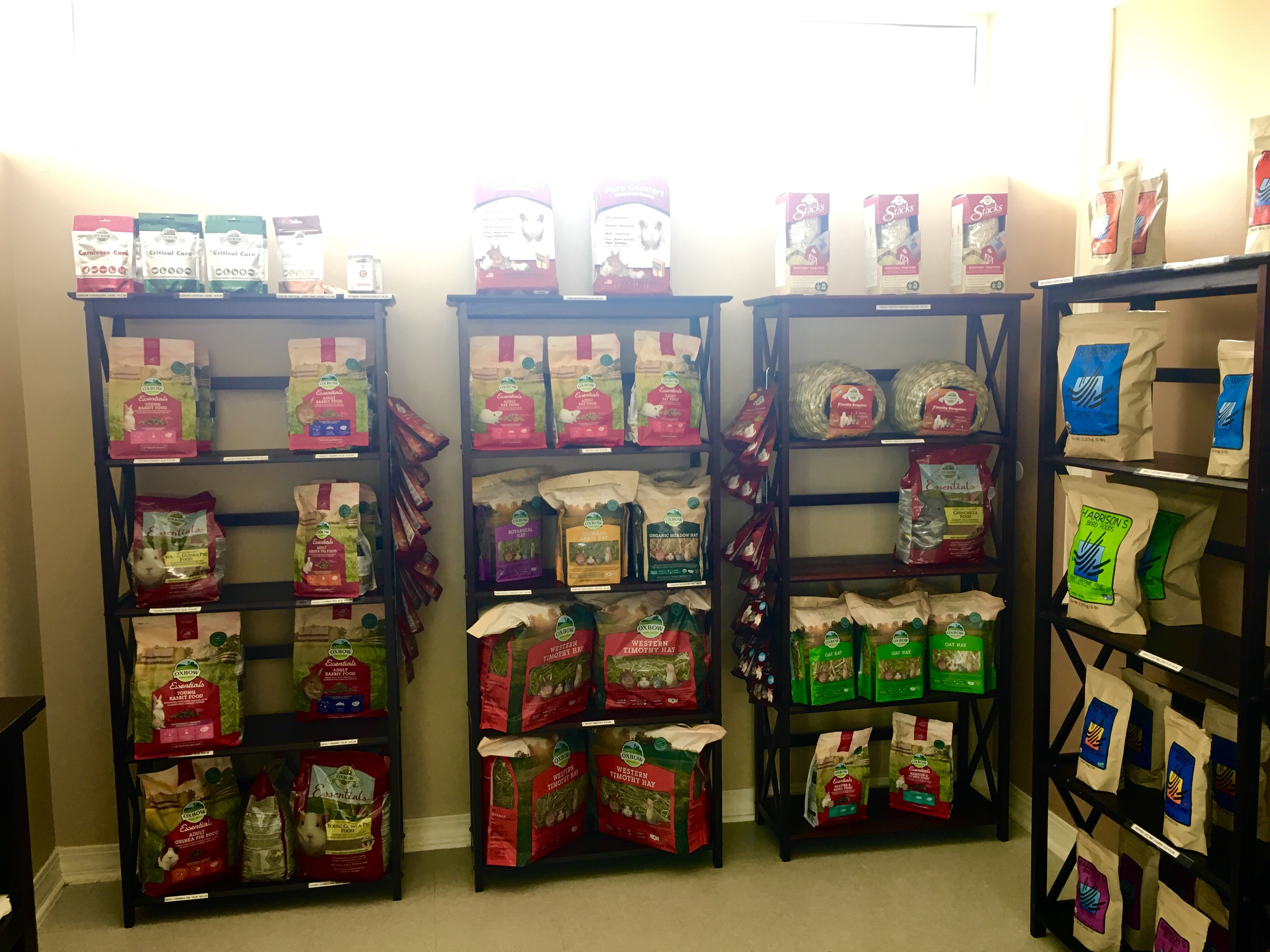 If you're in the Orlando area, I suggest you give them a try, I'm sure you'll be quite satisfied as I was!
See, I got good teeth…..