About a month ago I found a pet photo contest online from icFlorida.com, I hadn't entered Cooper in a contest for a while so I gave it a shot. I submitted a photo of him on a Sunday night but then forgot about the contest!
A few weeks later I received an email from Brett Bowman from Cox Media Group informing me that Cooper was one of the finalist! I was surprised and excited to share the link on his Instagram account! I shared the voting link on Instagram and my Facebook Group, Bunnies Worldwide.
A week later Brett contacted me again informing me that Cooper had won, "Cooper must be the cutest rabbit on the planet!" said Brett. His photo would be featured live on air during the news at noon on May 6, 2016. Apparently Cooper was fascinating to Cox Media because they were interested in shooting a short feature on him! "Cooper the Pooper is especially fascinating to us, with all of his online presence and personality, etc." stated Brett in his email.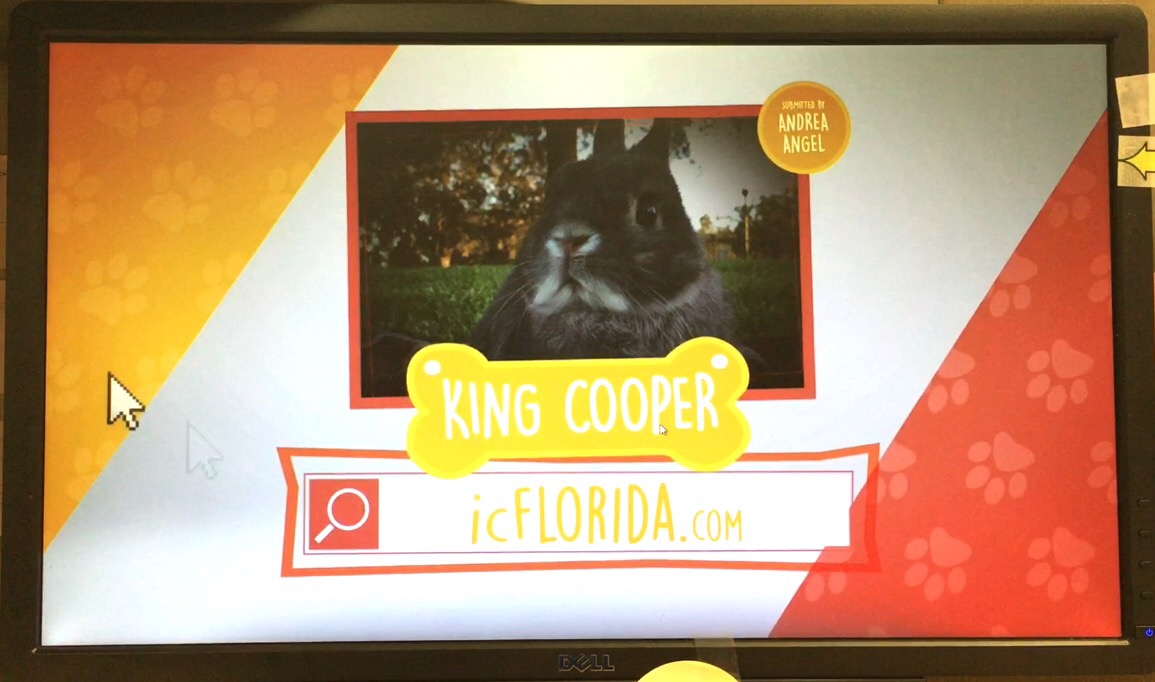 Excited and very nervous I coordinated everything with Jessica Smith, also from Cox Media, she was scheduled to come to Cooper's Kingdom on May 16, 2016 to interview me and Cooper.
I was very excited to be given this opportunity. Not only because I got to share how adorable Cooper is, but because I was given the chance to speak about proper rabbit care. Through this website I've been able to help a lot of people from around the world. I have gathered information provided to me by Cooper's amazing vet, Dr. Andy Newman at Winter Park Veterinary Hospital and various websitse. From common questions I always receive from Cooper's fans, I have gathered all those answers and plenty more on this site to help whomever is seeking information to better educate themselves on whether a rabbit is the right pet for their family.
Check out our interview on icFloridaPets.com