Ever since Cooper had a photoshoot for the cover of the Orlando Magazine I've been wanting to do one at home with him. Lucky enough I met a wonderful photographer through my line of work. Savannah Butler, all the way from Greensburg, PA, she's constantly traveling due to work, that's how I was able to meet her in Florida. She photograph's weddings, events, pets and more.
A few months after meeting Savannah, and after Cooper stopped shedding she came to our house. She was excited to meet him as she'd seen all his social media posts, he wasn't thrilled to meet her though. We schedule the photoshoot in the middle of the day interrupting his slumber, boo-who. It was great that Savannah agreed to come over to our home as it was already very hot in Florida to take Cooper out, plus doing the photoshoot in a familiar setting helped Cooper be more active. And active he was! We had to set up a fence around where Savannah was shooting because Cooper kept running around everywhere. I had done my make up and hair to get a few shots in with him, when the time came to get the photos done, I was a hot mess. Needless to say, I won't be sharing those images. Ha! Just kidding, Savannah did an amazing job at capturing our bond, you've probably seen some of our images on his social media by now.
Here you can see the fence we had to set up. Even with this he found a way to run around, even crawling all over Savannah. I don't know how she managed with those 2 lbs of fluff crawling all over her.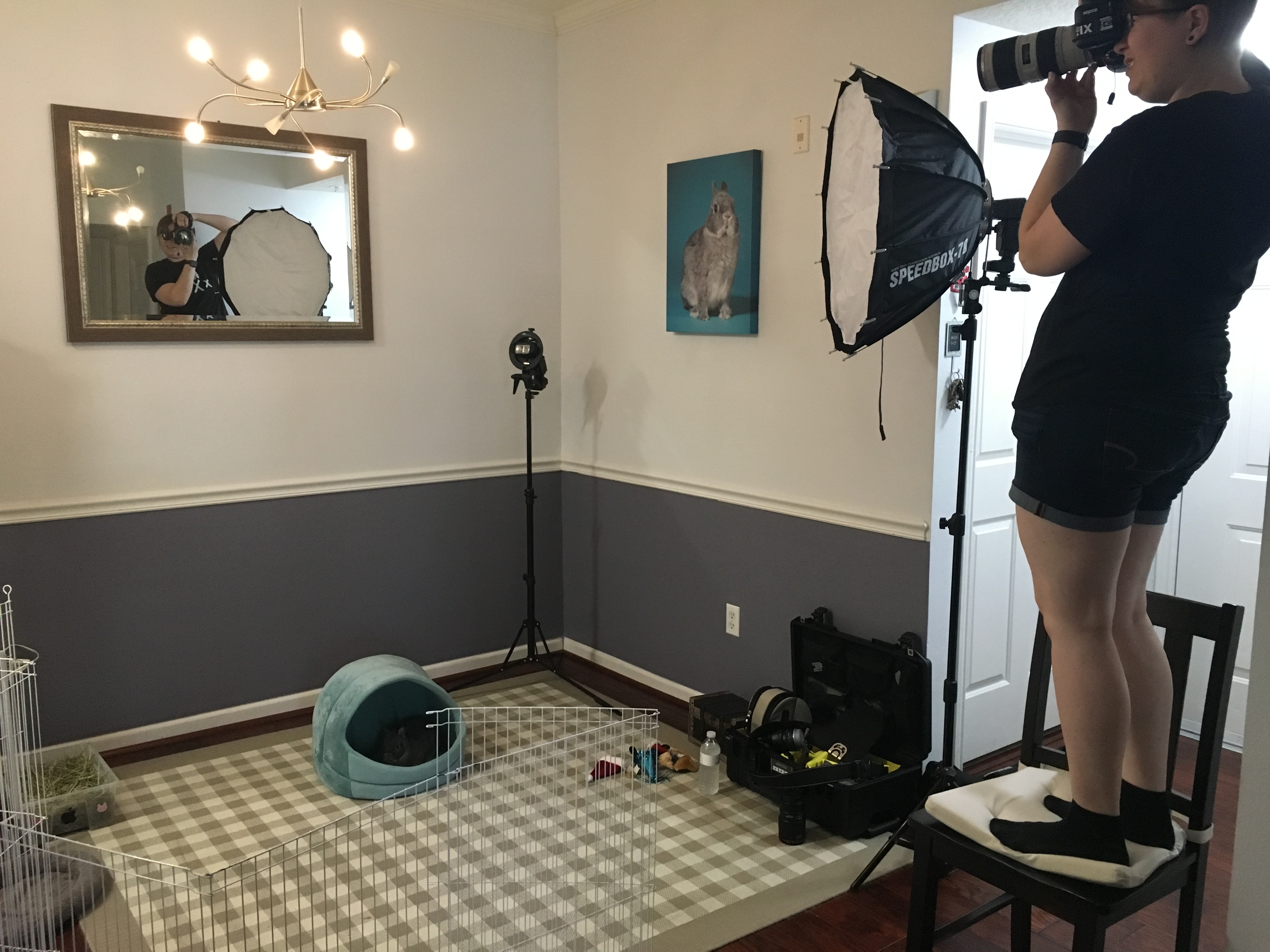 Savannah hadn't photographed a rabbit before so she didn't know what to expect. But mom was prepared, I pulled out his hat collection and we were able to get a few good shots. I'll probably be able to use some for a new calendar for 2018, a themed calendar for each month of the year. How does that sound?
I had so much fun working with her, I was hoping to get a few shots outside, but Florida weather was not cooperating. Too hot for bunnies! So we got creative with a few things at home, got some shots with mini Cooper too.
Can you spot him?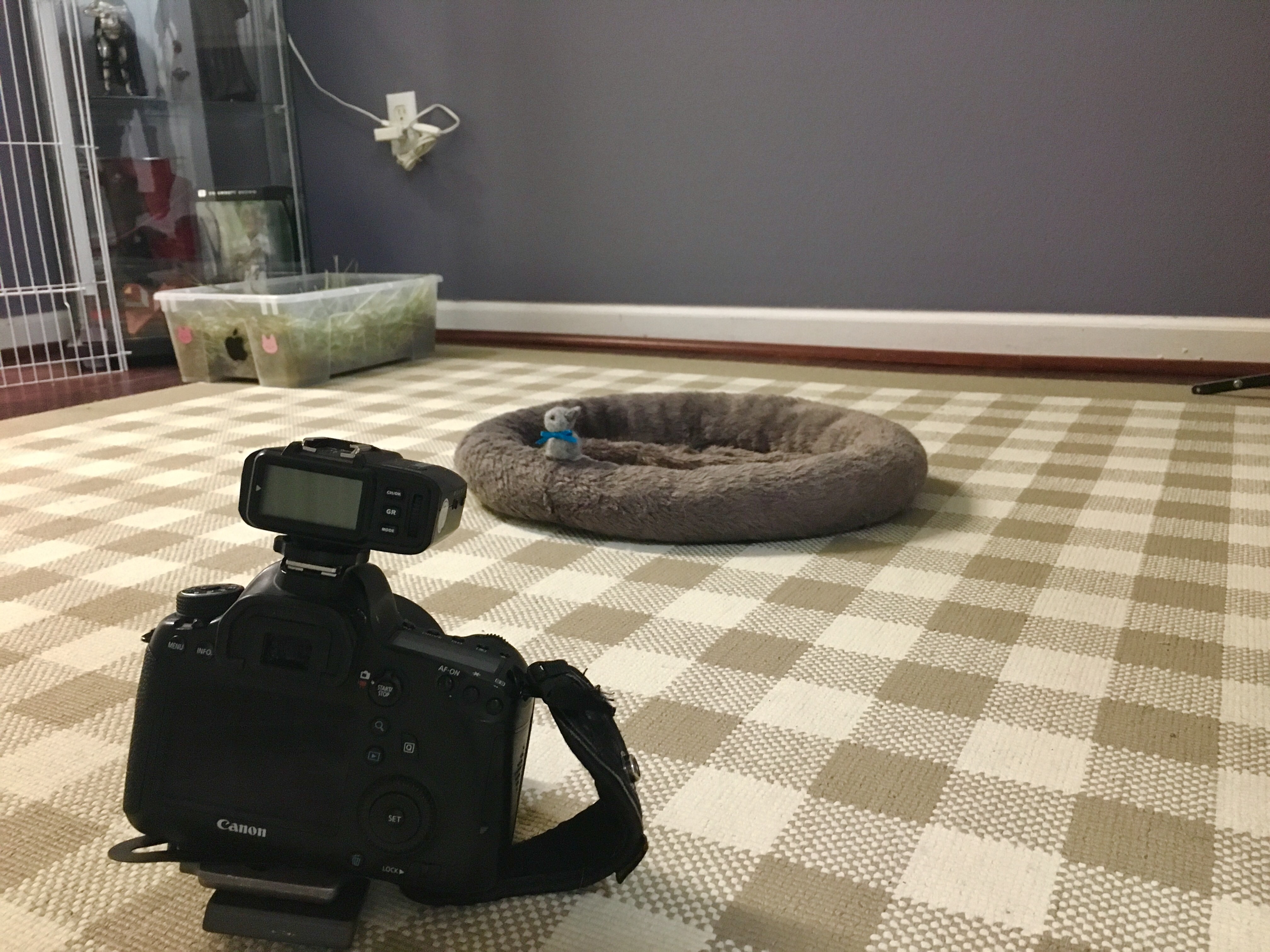 Overall it was great working with Savannah, she travels all around the world, so please check her out. She's amazing with animals, Cooper loved her and mom enjoyed working with her as well. She's located in Pennsylvania, so if you're a local to the Greensburg area, well lucky you. Here's her website Savvyshots.photography, she's also on social media too, instagram @savvyshots_pets and Facebook at Savvy Shots Photography, keep in mind she has vast knowledge in photography so if don't have pets but need a photographer, she's great to work with.
Thanks to Savannah I now have beautiful shots of my sweet Cooper and me to cherish forever. How lucky was I to meet her!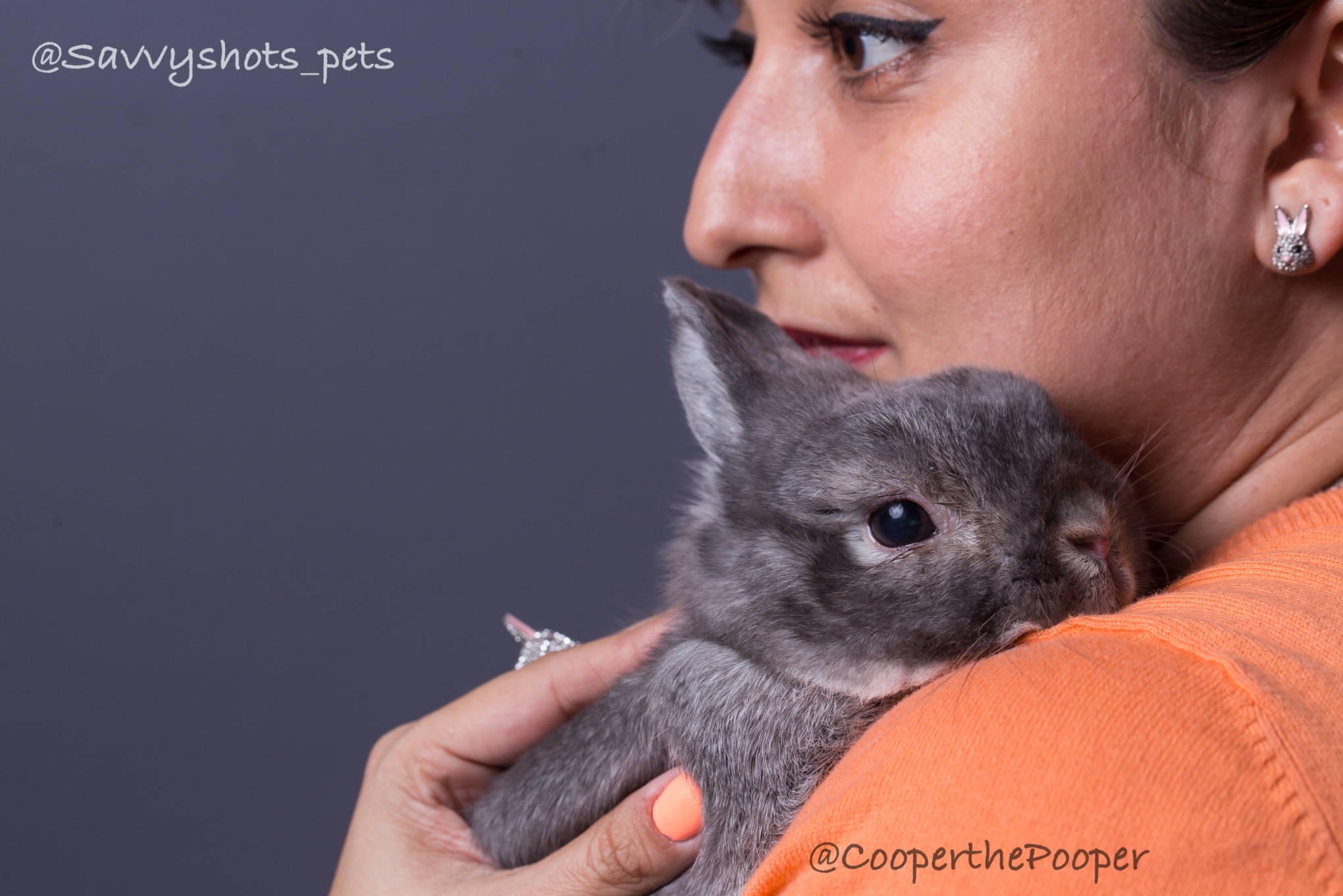 Here's a sample of what you can expect from Savannah's work, amazing huh?